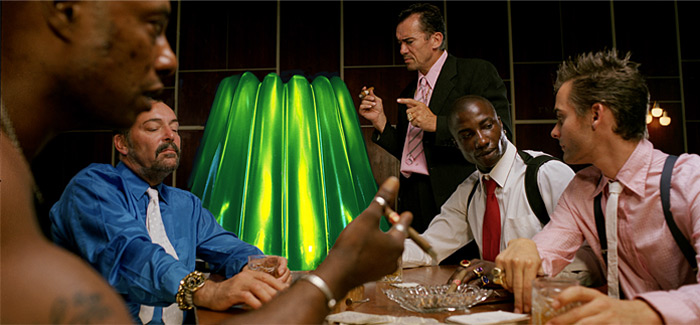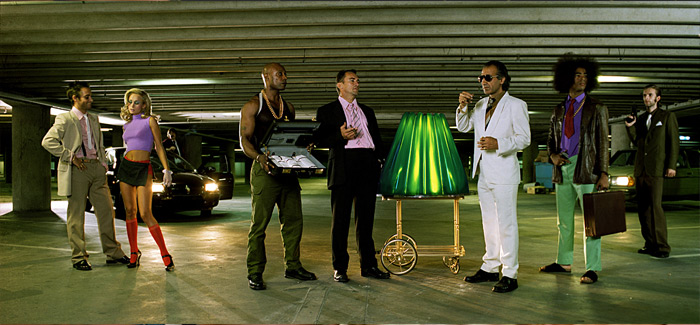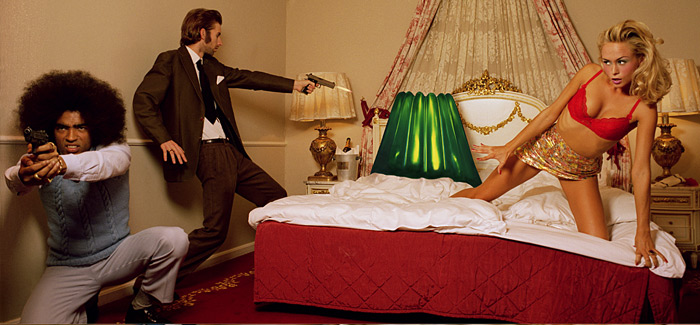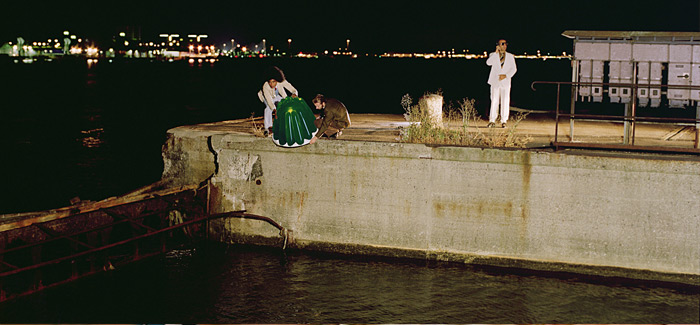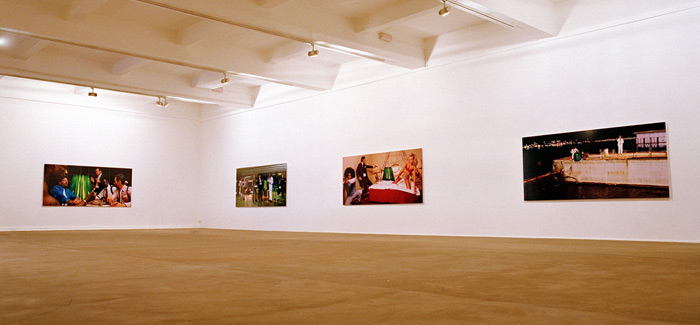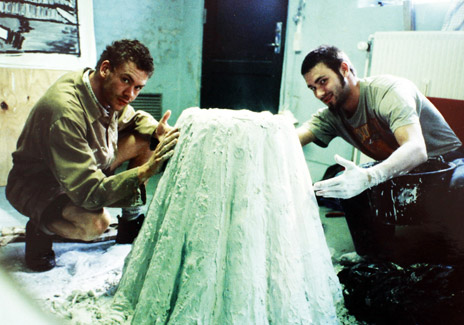 Dirty Dessert resemble a gangster movie narrative and consists of just four large cinematic film stills each measuring 120 x 275 cm.
Produced in Copenhagen by Mikkel Tjellesen & Søren Dahlgaard.
A huge thank you to Galle & Jessen candy factory for sponsoring so much green pineapple flavoured wine gum.